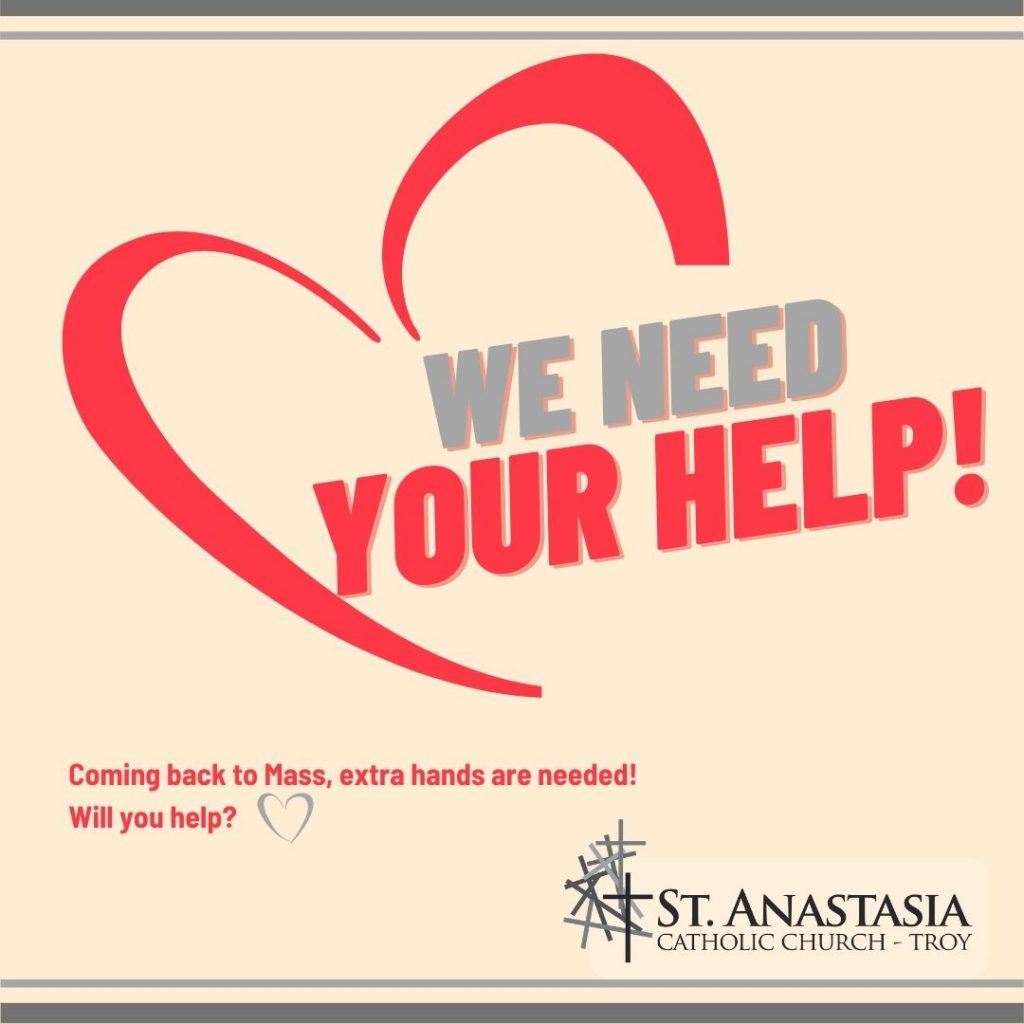 As we return to Mass it opens up the opportunity to minister in different areas at Mass. Will you help?


Ushers
At each Mass 2 ushers are stationed at the entry doors to the church to open the doors to lessen the number of people touching the door handles. They also assist with seating and deposit the collection after Mass. An online sign up is available or email Glenn O'Connell.


Cleaning
After each Mass the church is sanitized. Many hands make light work and with an adequate number of helpers the job is usually completed in about 20 minutes. Email DJ Pinneo or call the parish office at (248) 689-8380 for more info.



Please contact Holly by email or by calling the parish office for more info or to sign up for any of these following ministries:


Greeters/Reservation Checkers
These ministers are the welcoming faces at the front doors of the church to greet those who enter and confirm their reservation. 2 are needed at each Mass.


Technology/Livestream Volunteers
We will continue to livestream our Masses for those who are still dispensed from attending Mass and for those who watch from the parking lot and come to the church doors for Holy Communion.
Technology minded volunteers (or those willing to learn) and substitutes are needed for Masses to help run the cameras.


Communion Ministers
Communion ministers are asked to serve at the Mass that they are attending. Team leaders are needed for each Mass to prepare the supplies needed for Mass. Training will be provided.

Online Hosts
Are you a little tech savvy? Do you also have a personal Facebook account? Online hosts are needed to help greet our viewers and monitor Masses that are livestreamed on our YouTube channel. Training will be provided.
Email Brenda Kozlowski for details.


Thank you for sharing your gifts of time and talents with us!