Join our Men's Fellowship with Deacon Tom and other men of faith to study Scripture and discuss how lessons drawn from the Bible can help us become better Catholic men. 
We are beginning a new book study for men on Zoom on Wednesday, March 17 at 7:00 am: "Boys to Men: The Transforming Power of Virtue".  We hope you will join us!
The book is available at Faith at Works and other Catholic or online booksellers. Please order your own copy.

Men's Fellowship meets on Zoom (for now) every Wednesday morning at 7:00 am and men are invited to check us out at any time.
Come once, come every week or as often as you like – the format does not require regular attendance to draw useful insights and support. 
For more information, about the Book Study or Men's Fellowship, please contact Jeff Green by email so he can answer your questions and send you the Zoom link needed to 'join'. 
Also check the St. Anastasia Group Facebook page for weekly reminders.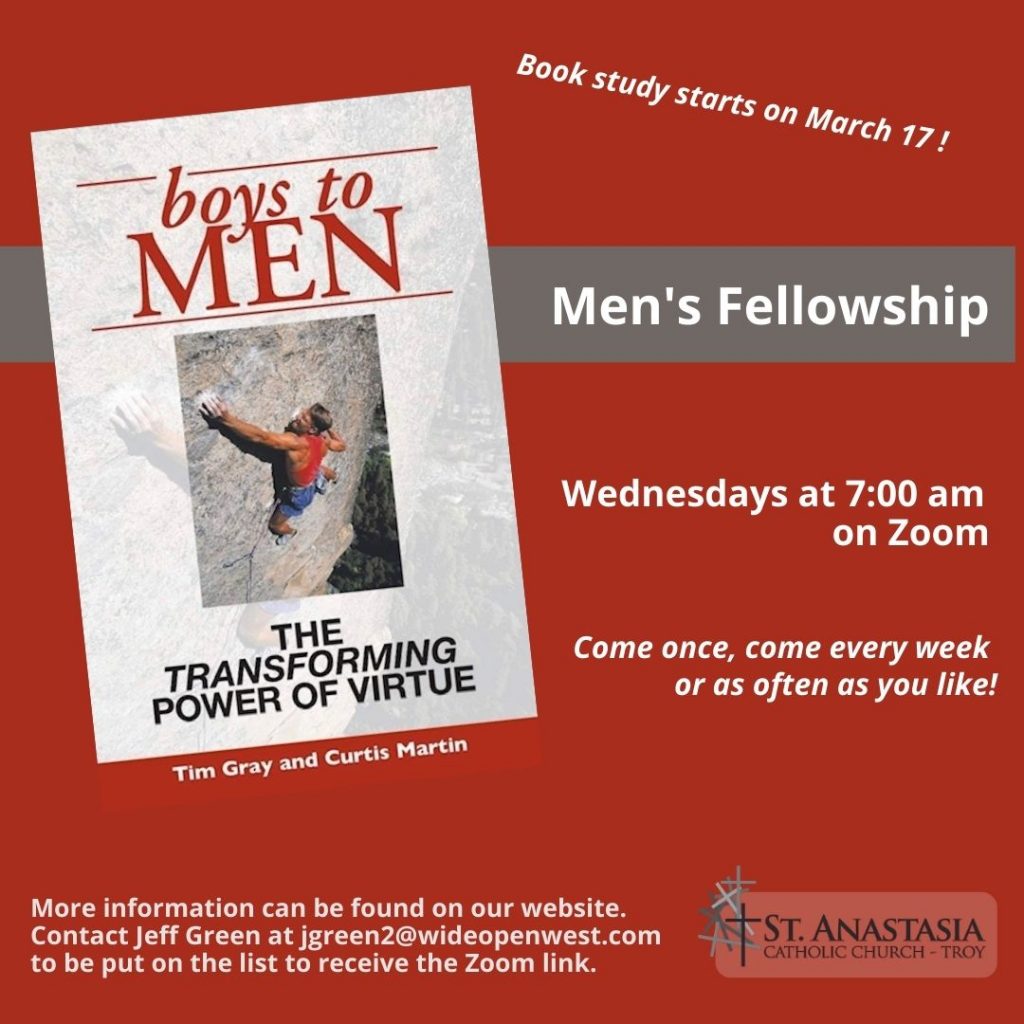 *All activities and events subject to change with or without notice.