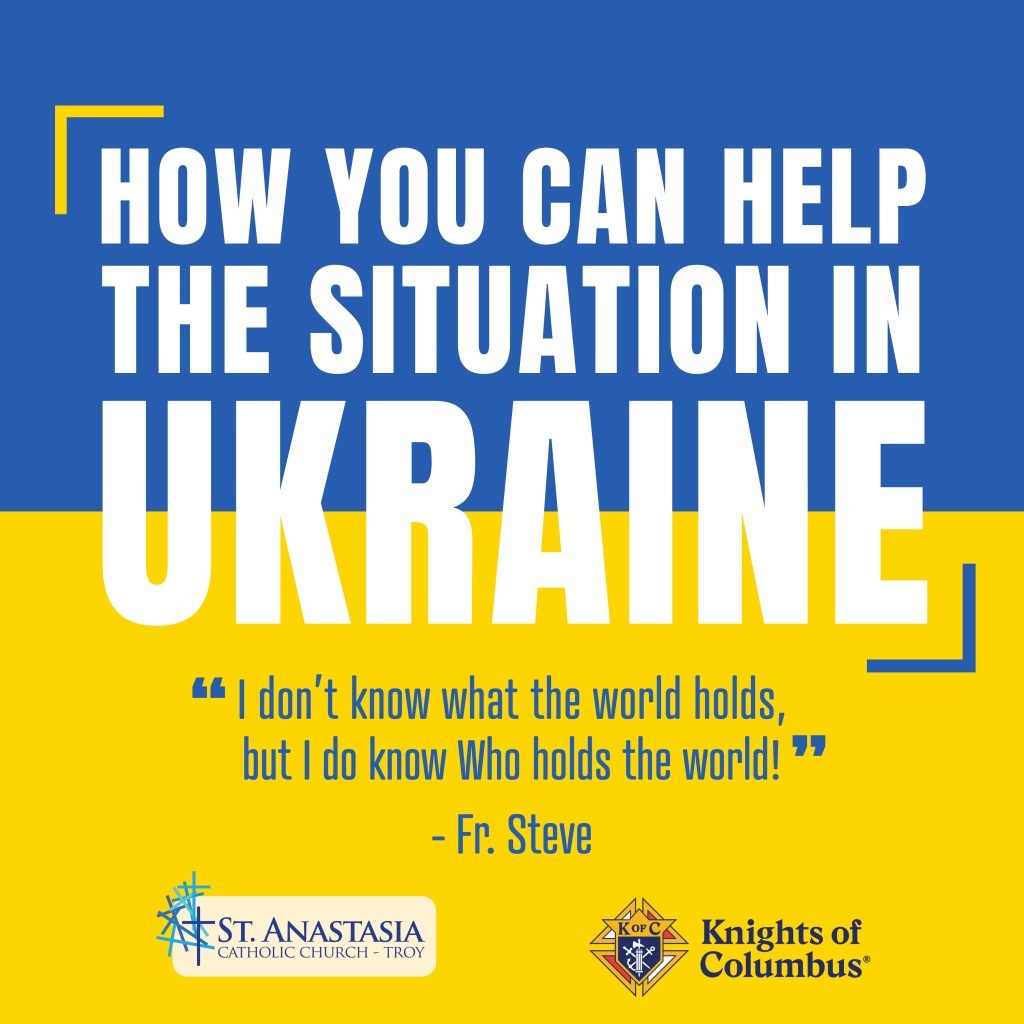 Pray and Help those in Ukraine
The situation in Ukraine is very fluid and complicated. As of this writing, the situation in Ukraine is, I think, serious and uncertain what holds for the future in many aspects. As I have said before, "I don't know what the world holds, but I do know Who holds the world!" I am especially saddened for the trauma that people of all ages are having to experience. I ask you to pray for all leaders, in all the world, that they would seek God's intention always. I encourage all parishioners to pray the rosary for the situation in Ukraine. As Our Lady of the Immaculate Conception is the patron of the United States, I suggest that we seek her powerful intercession and immense love for all people. For your information, the patron saint of Michigan is Our Lady, Gate of Heaven.
Know that the Divine Mercy Chapel is available for prayer. A code is needed to enter after 7:00 pm. You may call the parish office for the code. Also, the church is open for prayer Monday-Thursday from 8:00 am-5:00 pm and on Friday from 8:00 am-3:00 pm. Be sure to ask for the intercession of St. Josaphat as he is the patron saint of Ukraine. St. Olga is the patron saint of Kiev.
Also, if you would like to give a donation for assistance to the people in Ukraine, we suggest that you would do so by giving to the Knights of Columbus Ukraine Solidarity Fund.


With the peace of Christ,
– Fr. Steve


Read more about the Knights of Columbus' efforts here.